Steve Soffa Lifestyle Contest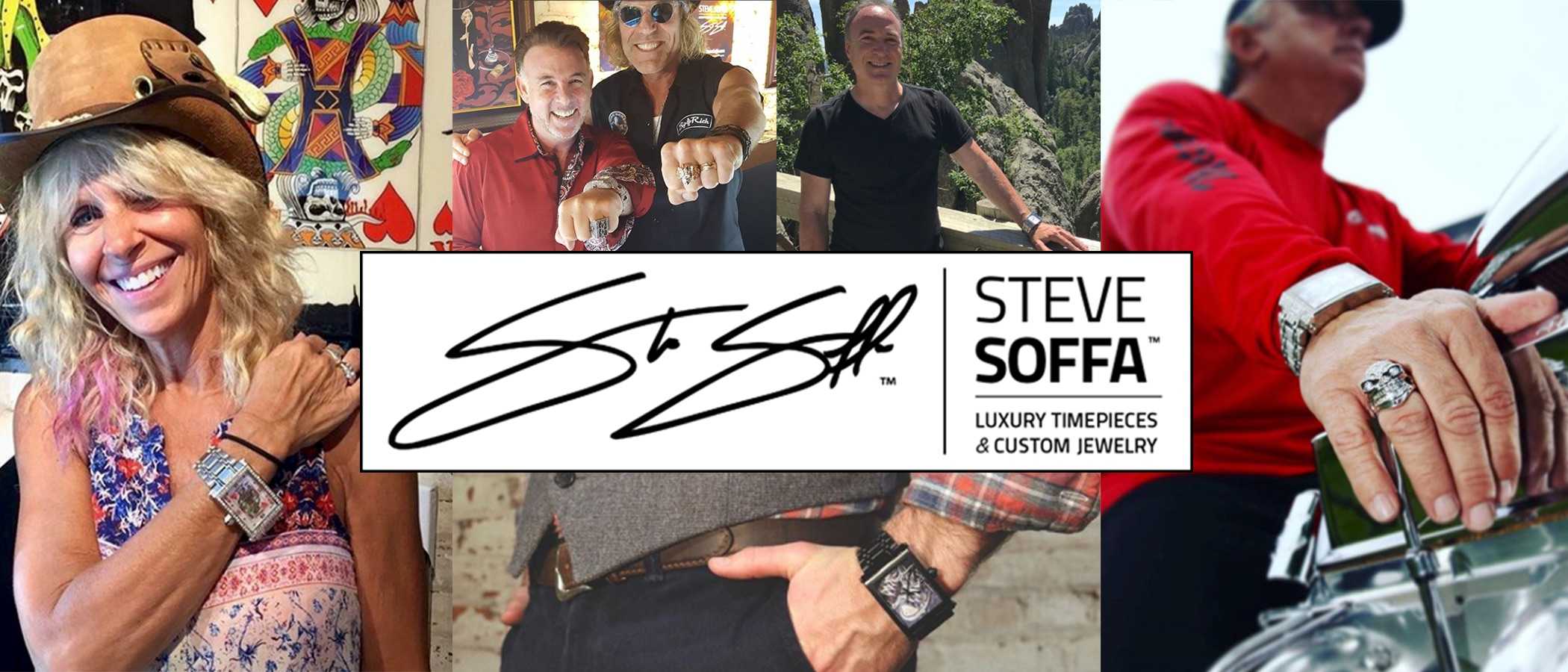 Win up to $1,000 for the best Soffa Lifestyle Post!
That's right; you can win up to $1000.00 in Soffa Bucks, to use towards your choice of any watch or art in jewelry.
Our judges will be selecting the winner, or winners of these two categories.
Win $500.00 for your most Inspiring, or creative video! See Darren's story below as an example.

Win $500.00 for best Post on Social Media with the highest engagement.
Contest starts
July 11th
and you can post all the way up until
August 9th at midnight
.
Remember you can enter and win in both categories!
(See examples of Social Media posts below)
See Darren's story below and then Tell us Yours!
"When I'm not at work, I'm in the Black Hills of South Dakota enjoying
my family, motorcycles and sharing my #SoffaLifestyle timepieces"
Now, post your lifestyle story and Win!
Just create a simple post or tweet with a picture, video or story, explaining why you love to collect and wear Steve Soffa art! Post multiple submissions and extend your chances to win.
Upload your post to your favorite social media source and tag #SoffaLifestyle, and @stevesoffa in your post, and you will be automatically entered in to the SOFFA LIFESTYLE contest!
It's that simple!
Winners will be announced on Facebook Live and Instagram on August 11th, 2018 at 12:00 PST. Tune into the Steve Soffa Facebook Page and @stevesoffa on Instagram
See Contest Rules and Terms below
Contest Ends In
#SoffaLifestyle
Your #SoffaLife tagged INSTAGRAM Posts will appear here.